Imagine you're out on a long drive and suddenly the car breaks down. What will you do? How will you find the cause of the malfunction? There are a couple of options like calling a mechanic and waiting for him to arrive. But there's an easy option, simply connect the OBD2 Scanner. Read the error code and find the fault.
Having an OBD2 scanner in such situations may come in handy. As you can easily decide whether your car should be put in the garage or not. If by checking the error code you find it potentially serious, then you can directly address the problem to a mechanic. Here's what you need to know before buying an OBD2 scanner:
If you want to know what is an OBD, read this article:
Is It worth buying an OBD2 scanner?
Yes, the device is affordable and helps you in identifying car issues in an instant. Thus, with some prior knowledge of the fault, you can save yourself from the mechanic's huge bills.
OBD scanner is like having your own mechanic. Just plug the scanner into the car's OBD port and within a few minutes, you have all the information required in order to diagnose the vehicle. Based on the results, you might get an idea of how severe the problem is, the approximate time to fix it, and overall cost estimation.
Are OBD2 scanners accurate?
Overall, the scanners themselves show accuracy. But, interpreting the codes in the right way is the main issue.
When it comes to deciphering the codes, it may look easy & straight, but in reality, it can be cumbersome and the actual culprit may escape.
For Example, CodeP0457: Evaporative Emission System Leak Detected (Fuel Cap Loose/Off)
This error arises when fumes do not vent out properly, or a gas cap is not fully screwed. So, the possible solutions are to tighten the gas cap or buy a new one. Suppose you purchase a new gas cap but after installing it, the scanner shows the same error. Who is the culprit here? The scanner?
Actually, the scanner is doing its job perfectly, i.e., detecting the fault. And if the scanner is displaying the code P0457 again even after replacing it with a new gas cap, this means the problem has not been resolved in the first case.
So, a pro-mechanic might check the vehicle's fuel filler tube, which may have developed brittleness, thus venting out some gas fumes. Thus, the scanner only points you in the direction where you should begin the diagnosis.
Are OBD2 scanners universal?
OBD2 scanners are entirely universal. The codes are standardized and can be easily identified with the car manual.
In modern vehicles, OBD2 is commonly used while for the cars that were manufactured before 1996, OBD1 is used.
But if your vehicle is installed with an OBD1, don't assume that an OBD2 scanner won't be of any use. Because their function and usage are very similar. And, there is a possibility of conversion from OBD1 to OBD2 – but that's an entire choice of the vehicle owner, although it is not mandatory.
Are there any differences in OBD codes?
In the OBD codes, there is a slight difference between generic fault codes & manufacturer-specific fault codes.
Generic codes are universal and are read by all OBD scanners. But the manufacturer-specific codes are specific to a particular vehicle brand and may not be read by a basic universal type OBD scanner. In today's scenario, some cars use both generic and manufacturer-specific fault codes, while some cars only use generic fault codes.
How to use an OBD2 scanner?
Anyone can set up an OBD2 scanner in their vehicle and identify the problems in less time (assuming your approach is correct).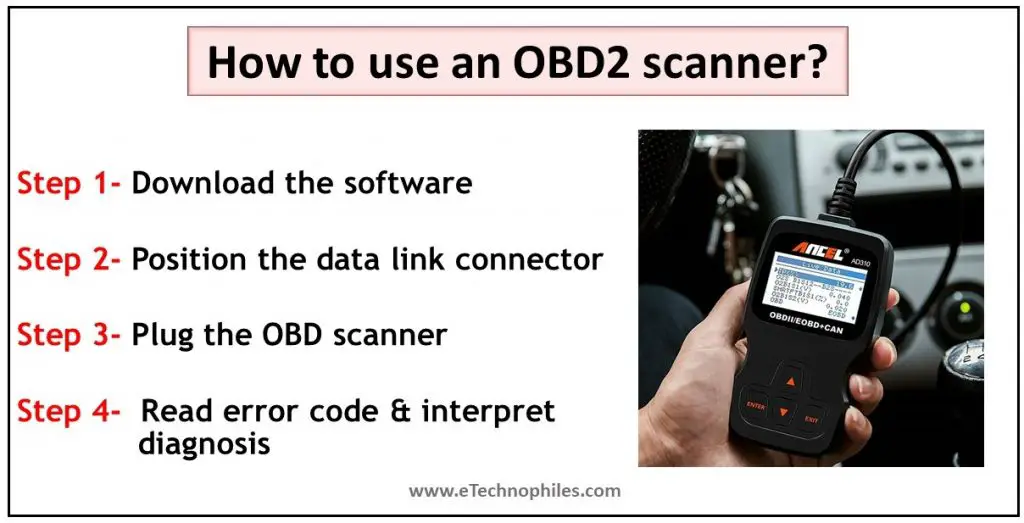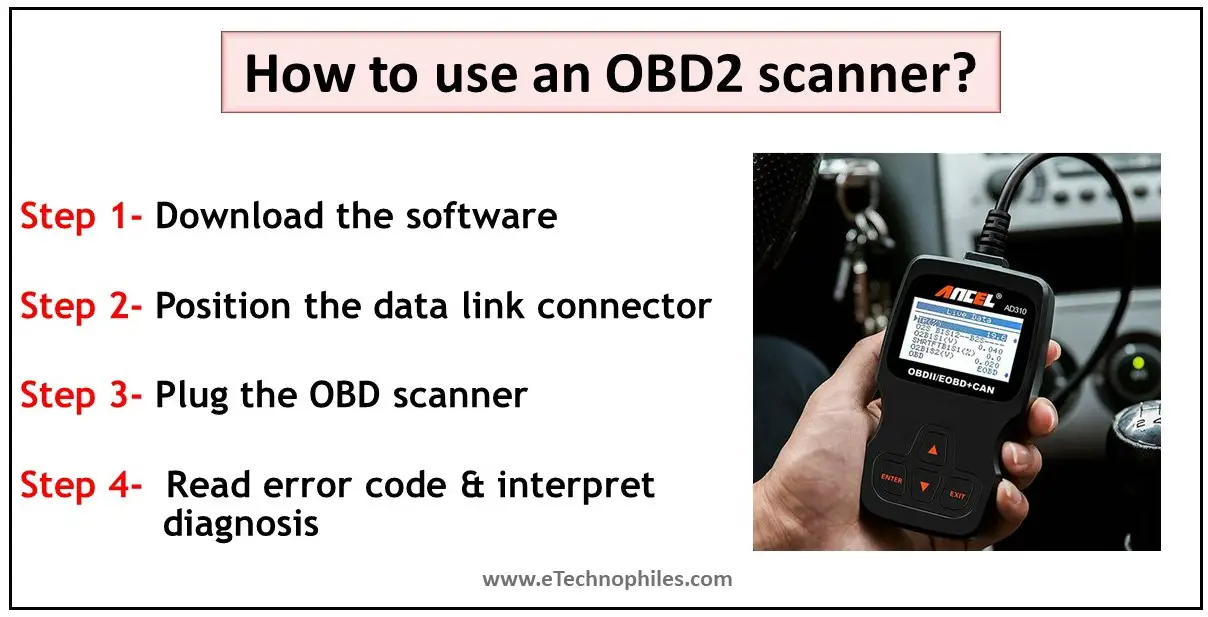 Setting up an OBD scanner varies from model to model, but overall, the basics are same and include these steps:
Download the software
There are a number of scanners available in the market and some even allow free updates. So, it is always advisable to download the correct software with its latest version. This helps you in getting the correct information during a scan. Sometimes a software has to be installed on the PC itself. This is done to make the scanner more efficient, providing extra info about the codes & giving real-time data. Although, this depends entirely on the scanner model. And for this purpose, scanners with USB cables are generally used.
Position the data link connector
Before plugging the OBD code scanner into the vehicle, we have to find the exact location of the data link connector, "DLC". We've already covered this in previous topics of the article, but it is generally located under the driver's seat or the dashboard, depending on your car model and manufacturing date.
Plug the OBD scanner
Now the next step is to plug the OBD scanner, which involves connecting the scanner pins with the DLC (data link connector). There are two types of OBD2- Type A & Type B, and each type has its own power source which depends on the type of vehicle. So, make sure that the connection is proper.
Interpretation & Diagnosis
Now you're ready to use an OBD scanner to take corrective actions by interpreting OBD codes and to diagnose any potential faults that might be affecting the vehicle's performance. These are well visible on the onboard screen of the scanner.
If you want to know what is an OBD connector, read this article:
Are all OBD scanners the same?

(Types)

The purpose of all the scanners is same, i.e., to display the error data or DTC codes. But based on the mode of data display, there are three types of OBD2 scanners:
Handheld OBD2 Scanners
These scanners come up with their own screen and a cable, that needs to be plugged into the OBD port. Once connected properly, the scanner displays the error data on its screen.
There are cheap Handheld OBD2 scanners cost as little as $15 and expensive ones cost as much as $500. But the cheaper models support less models meaning fewer cars and have fewer features.
For example, Cheap Hand-held Scanner U380 Engine Check OBD-II Scanner
This OBD2 scanner is very cheap ($20.88 + shipping on Amazon)
Doesn't support the CAN protocol
Only supports cars and trucks between 1996-2003
Only allows user to read and clear DTCs
And Expensive Hand-held Scanner Innova 3130c DTC Scanner(208.16 + shipping on Amazon)
This scanner is compatible with all cars manufactured after1996
Hs WiFi connectivity, allows connection to Fix Assist database
Fix Assist has a database of fixes for common DTCs
LED lights indicate whether car will pass or fail emission tests
Affordable Handheld OBD2 Scanner:
Features:
Compatible with any automobile.
Support multiple languages.
Comes with antilock braking systems, airbags, transmissions, and other new features.
Handheld is rugged and is surrounded by a rubber casing which makes it easy to grip.
Built-in multimeter.
Pros and Cons
Pros
Cons
Price is Reasonable
There are few reports of receiving defective units
by some owners
Versatility
Complaints of  firmware update fails
Built-in multimeter (for diagnosis of vehicle batteries,
charging systems and other electrical faults)
Complains in not getting proper help from
Customer Support
Pros and Cons of Autel AL539 OBD2 Scanner
Wireless scanners for Mobile devices
The device is small in size and is connected to the OBD2 port directly i.e., there's no need for a cable. You can then access the data by establishing a wireless connection(Bluetooth/WiFi) between the scanner and the smartphone. There are dedicated Android and iPhone apps available for the same.
Advantages:
Much cheaper for the same amount of capabilities
More flexible
Better user interface
Disadvantages: Your smartphone may not be compatible with the scanner app.
Ideal BlueDriver Bluetooth Pro Model LSB2 Scanner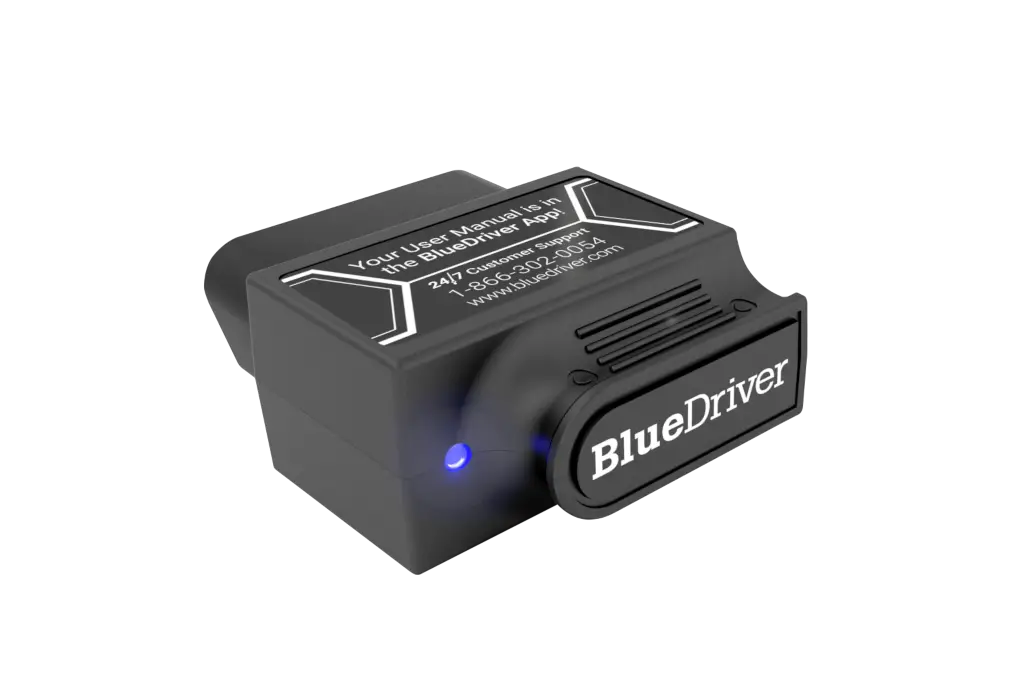 Price: $119.95 on Amazon
Features:
Simple & elegant – vehicle codes for airbag, ABS, tire pressure monitoring and other vehicle systems also available.
Retrieved data is sent through Bluetooth to smartphones or tablets that can be read via an app.
Clear & easy-to-understand descriptions of codes.
Simulated smog test can be done.
Only larger screens can have better readability.
There are complaints by some owners that it can lose the connection to the tablet or phone and recommends not leaving it in OBD2 port when not running tests.
Pros and Cons
Pros
Cons
Based on data, the app recommends fixes.
Smaller screens devices have harder readability.
Smog test can be simulated.
Issues in Bluetooth connection are reported
by some owners.
The sensor can fit into a console or glove box
when not in use.
If the scanner is left in OBD2 port while not
running any tests, it may face some difficulties.
Pros and Cons of BlueDriver Bluetooth Pro Model LSB2 Scanner
Wireless scanners for Laptops/PCs
These are similar to the mobile ones and are connected to the OBD2 port directly. But have more access to different types of peripheral interfaces (serial, USB, etc.) and are less portable. There are dedicated softwares that displays the data from the scanner to the laptop wirelessly. Typically used by professional mechanics
Advantages:
Allows for faster diagnosis (more cpu power)
Extensive data
Disadvantages:
Overall best OBD2 scanner
Innova CarScan Advisor Model 5210
Price: $99.99 on Amazon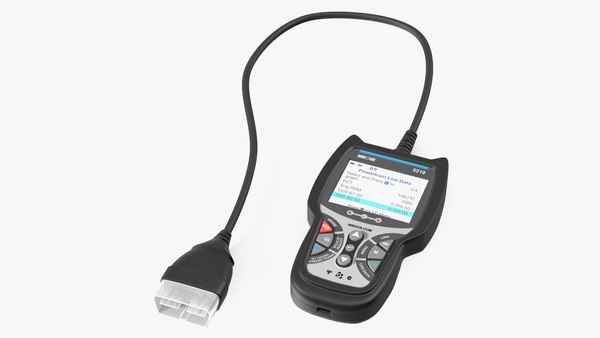 Features:
A handheld scanner with a cord that plugs into the OBD2 port.
8-inch color screen is used to display trouble codes with color-coded fault lights augmentation. Red : permanent, Yellow : intermittent and Green : for no issues.
Gives users information on repairs and parts through a Bluetooth connection on a dedicated smartphone or tablet app.
Usually short cable (27 inches).
There is a requirement to buy digital "keys" to use on more than one vehicle (which is tracked by VIN, vehicle identification number).
Functions are limited (Only checks engine, ABS, and battery/charging system).
Pros and Cons
Pros
Cons
Can get full features in mid-price
Short cable
For online repair and parts information-
Bluetooth app for smartphones or tablets is used.
Use on more than one vehicle costs extra.
Fault lights are color-coded.
The number of functions is limited.
Pros and cons of CarScan Advisor Model 5210