The sales of electric vehicles accelerated in the market in 2020 despite the economic crisis due to COVID-19. As per a recent study EV market will grow by approximately $475 B by 2025. This wave of EV adoption has directly disrupted the battery industry too. The market for lithium-ion batteries is expected to grow from $27 B currently to $127 B by 2027.
Now there are a growing number of ventures providing several battery solutions. But only a few are the ones still dominating the market. In this article, we will discuss some top electric car battery manufacturers around the globe.
Top Electric Car Battery Manufacturers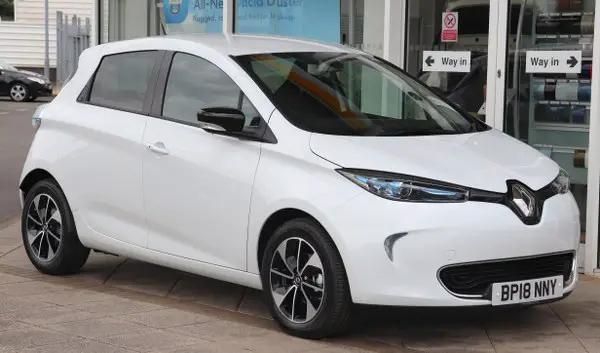 Statistically, around 70% of the EV batteries market is owned by only three companies. While more than 90% is in hands of ten manufacturers. Interestingly, Asia has become the hotbed for battery innovation, top EV battery manufacturers are headquartered here. Here is the list of top electric car battery manufacturers.
Contemporary Amperex Technology Co. (CATL)
LG Energy Solutions (LGES)
Panasonic
BYD CO.
Samsung SDI
SK Innovation
China Aviation Lithium Battery (CALB)
Automotive Energy Supply Corp. (AESC)
Now let's know more about these manufacturers.
Contemporary Amperex Technology Co. (CATL)
CATL is the biggest global battery group. This Chinese manufacturer was founded in 2011 and achieved its current place in less than 10 years. It has kept its place continuously for 5 years since 2007 currently covering around 31% of the market.
CATL supplies batteries to carmakers like Tesla, Honda, Volkswagen, and many more. The battery maker has also developed other technologies like sodium-ion cells. Now, it is getting into the battery swapping business under the brand named EVOGO.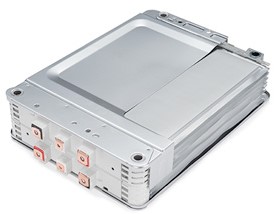 LG Energy Solutions (LGES)
LG is headquartered in South Korea, the second-largest global battery manufacturer. It covers almost one-fifth of the EV battery market. The company was established in 1992 but entered into EV battery market later.
It supplied the world's first mass-produced EV batteries in 2009. And started Ultium batteries with General Motors in 2020. LGES's clients include Audi, Porshe, Jaguar, GM, and others.
---
---
Panasonic
This Japanese battery maker has 15% of the market share in battery manufacturing and is the third-largest battery manufacturer. Panasonic is headquartered in Kadoma, Osaka. It is the sole maker of advanced batteries for Tesla, which are used in their top models.
Though it has been replaced by Chinese battery makers. has been replaced for Tesla's plant in China. Panasonic unveiled 4680 (new Li-ion battery) in October last year. The company is planning to start mass-producing these in 2023 for Tesla. Panasonic has been the supplier for Tesla majorly but has established a joint venture with Toyota in 2020.
BYD CO.
With a capacity of 26.3GWh and a 7% market share, BYD stood in fourth place in 2021. The Chinese automaker based in Shenzhen, Guangdong Province started out as a battery maker. It started selling vehicles in 2003 under the brand name BYD and now it is among the largest EV makers in the world. It is also one of the battery suppliers to Ford.
BYD engages in the research and development, manufacturing, and sales of rechargeable batteries and the photovoltaic business. In 2020, it launched Blade battery using LFP technology, which has a lower energy density. These are cheaper, have a longer life span, and are less prone to overheating than other lithium-ion cells.
Samsung SDI
The company is owned by South Korean giant, 'Samsung Electronics', which started in the 1970s. It has a capacity of 5.5 GWh and captures 5.4% of the EV battery market. The energy solution segment is responsible for making rechargeable batteries for IT devices, automotive and energy storage systems (ESS) applications.
The SDI Battery Systems is headquartered in Premstaetten, Australia. The clients of the company include BMW, Ford, and VW group.
SK Innovation
This petrochemical company started its battery journey by making Na-S batteries for electronic cars. It developed its first Li-ion battery in 1996 and now has a partnership with some of the world's greatest automakers. SK Innovation has contracts with Kia, Daimler, Ford, and Hyundai.
The South Korean company is based in the capital city of Seoul. This battery manufacturer has a market share of 5.1% with a capacity of 3.4 GWh.
China Aviation Lithium Battery (CALB)
It is a state-owned enterprise, that specializes in the development, production, and sales of Lithium batteries. CALB produces power systems with applications in the field of EVs, renewable energy storage, telecommunications, and mining equipment.
The company has a capacity of 2.7 GWh and owns 3% of the market share. CALB acts as the supplier for GAC motors, Zhejiang.
Automotive Energy Supply Corp. (AESC)
With a market share of 2%, this Japanese company stands in eighth place. It is in contract with Groupe Renault and Nissan and has a capacity of 1.4 GWh. AESC was established as a joint venture between Nissan, NEC, and Tokin Corporation.
Conclusion
Though these firms lead the market, with the increasing popularity of EVs many young firms are making an impact too. It looks like it is a great time to be a battery maker, as the global EV battery market was valued at $23 billion in 2017. It is expected to increase by 17.2 % from 2018 to 2025. The credit goes to dynamic innovation in the EV and battery industry.
FAQs
Who is the biggest manufacturer of electric car batteries?
Currently, Contemporary Amperex Technology Company (CATL) is the largest electric car battery manufacturer with a 31% market share.
Who makes batteries for Tesla?
Panasonic is the major battery supplier for Tesla.
Who makes Toyota OEM batteries?
Toyota OEM batteries are most likely made by Exide, but some sources claim that these are made by Clarios, LLC.
Which batteries are commonly used in electric vehicles?
Lithium-Ion batteries are commonly used in electric vehicles.
How long does an electric car battery last?
Electric car batteries can last up to 10-20 years in ideal conditions.
Who supplies Lithium to Tesla?
In 2022 Tesla signed a five-year supply agreement with the Australian company, 'Liontown Resources.'