ESP32 is an upgraded version of the famous ESP8266 module developed by Espressif Systems. The newly added features like an additional core, faster Wi-Fi and, dual-mode Bluetooth (4.2 and BLE) made it preferable for IoT applications. Even today, many enthusiasts prefer this tiny yet powerful SoC (System on Chip) over other development boards. This article presents some new ESP32 projects for such enthusiasts that they can try this year.
ESP32 features
Before we start our discussion on ESP32 projects, let us see some technical details of the board.
| | |
| --- | --- |
| Processor | Tensilica Xtensa 32-bit LX6 microprocessor |
| Number of cores | 2 |
| Clock frequency | up to 240 MHz |
| Performance | up to 600 DMIPS |
| Wi-Fi | 802.11 b/g/n/e/i (802.11n @ 2.4 GHz up to 150 Mbit/s) |
| Bluetooth | v4.2 BR/EDR and Bluetooth Low Energy (BLE) |
| ROM | 448 KB – For booting and core functions |
| SRAM | 520 KB – For data and instruction |
| Flash | Extern QSPI – 16MB |
| GPIO | 22 |
| DAC | 2 |
| ADC | 18 |
To know more about ESP32, read this article:
ESP32 projects
So, after getting an insight to the board, it's time to look at some new ESP32 projects.
ESP32-OLED scrolling message display
For displaying a message, how many displays will you choose? One, or a maximum of two, right? But, in this project, Maker Moekoe has selected eight OLEDs to display a single message. Isn't it amazing?
The OLEDs are arranged in a circle to give the text a scrolling effect. These displays are placed around a PCB and controlled by a single ESP32. The Blynk app lets you display a message as well as alter the speed of the moving text. Moreover, it can show data like battery state, temperature, and more.
So, what new can you do with it? Tell us in the comment section below.
**To know more about the project, follow this link:
IoT weather station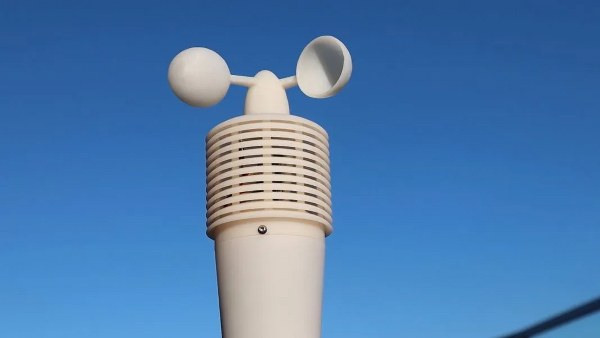 What is the easiest way to get an update on the weather stats? A smartphone or a smartwatch, right? But is the data accurate enough? Does it accurately give the weather conditions around your house? Because this project can do that.
This wireless outdoor weather station takes temperature, humidity, barometric pressure, light, wind speed readings and regularly updates them to a cloud. Now, all you need is an active internet connection, and you can access these readings through a Thingspeak dashboard. Whether it be your computer, mobile, or tablet, you can access the exact weather stats around your house, anytime.
**To know more about the project, follow this link:
ESP32 & MPU-9250: 3D orientation visualisation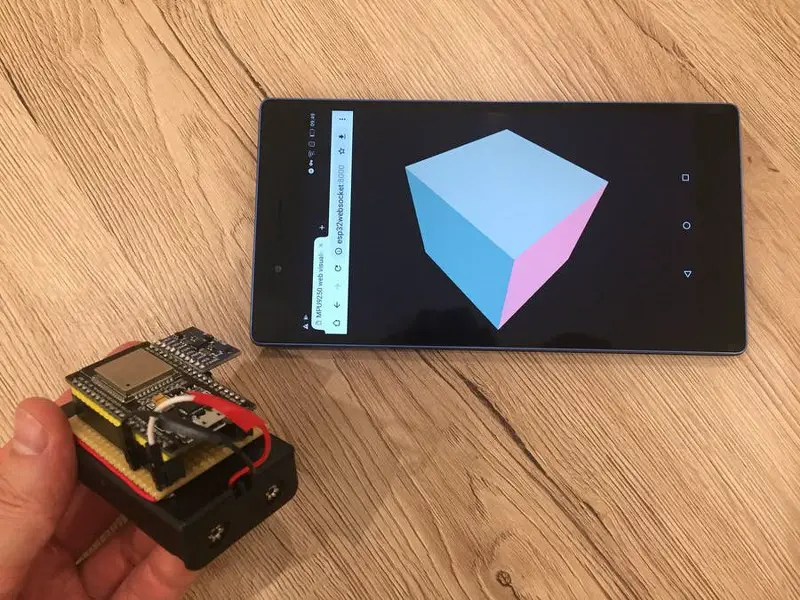 MPU-9250 is a nine-axis Motion Processing Unit suitable for any motion-tracking device. It is a combination of two chips:
The MPU-6500 contains a 3-axis gyroscope, a 3-axis accelerometer, and an onboard DMP (Digital Motion Processor), while the AK8963 is a 3-axis digital compass.
A DMP can perform complex MotionFusion algorithms. And can read orientation data in the form of Euler angles or quaternions directly from the chip.
So, this project visualizes a 3D cube orientation using an MPU-9250. An ESP32 hosts the webpage and visualizes the cube in real-time.
**To know more about the project, follow this link:
DIY BLE Gamepad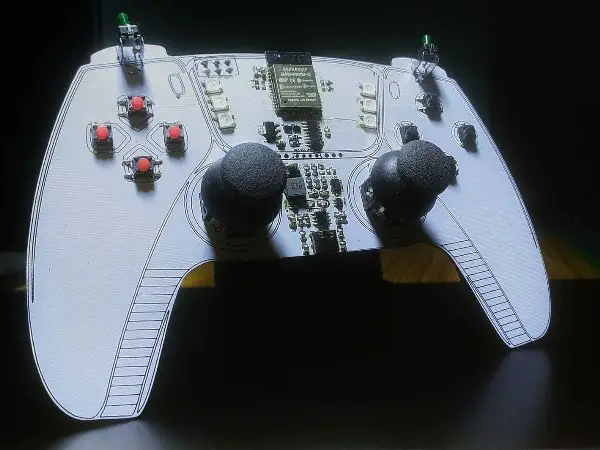 After some techy ESP32 projects, let us see a unique homemade gamepad.
Most gaming boards use an Arduino because it supports HID (human interface devices). HID provides an interface between the user and the computers. But, as we know, an ESP32 is not equipped with such an aspect. Hence, to operate this gamepad using an ESP32, we will use the wireless feature of ESP32. The gamepad consists of:
Two analog joysticks
Two trigger buttons
two D-pads
six addressable LEDs
one I2C port
one 3way switch
The gamepad runs on two 18650 Li-Ion cells, which gives ample playtime on a single charge.
**To know more about the project, follow this link:
Ghosty and Skully Halloween Robots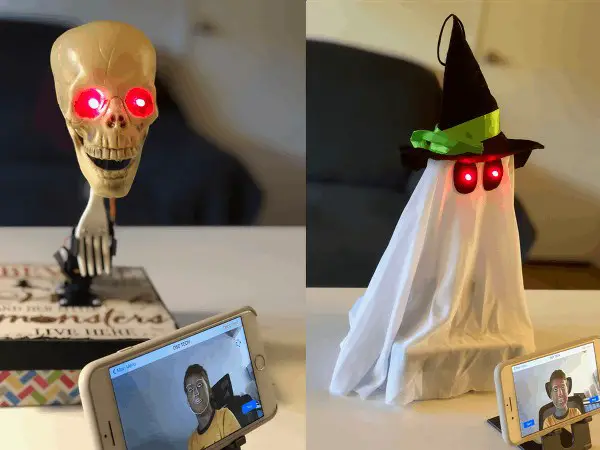 This Halloween, scare your friends with two new homemade robots, Ghosty and Skully. The robots track your face and give a smile back at you if you smile at them. Scary, right?
All you need are some cheap Halloween decorations and an iRobbie app. The iRobbie app lets you control Arduino, ESP8266, or ESP32-CAM robots with your iPhone. The app gives you numerous features like object tracker, face and smile recognition, object finder, voice control, remote control, video surveillance, etc.
The app capture and processes the video and sends X, Y coordinates, and smile status to the Arduino via the HM-10 Bluetooth module. The robots respond to the input by following your face and giving a scary laugh.
**To know more about the project, follow this link:
E-paper photo frame
Pictures are the best way to recall good memories, Right? And what would be better than a photo frame that displays your favorite moments?
The project uses an E-Ink display. These displays mimic the appearance of ink on paper. They don't require a continuous power supply to display the data on the screen. Hence, it can display the last content for long hours even after the power is off.
The concept of the project is to display an image taken at a particular location. For this, the PCB consists of a silkscreen layer that shows the layout of a map. The copper touchpad looks like a location symbol. So, as you press the capacitive touchpad, an image gets displayed on the e-paper.
Isn't it a unique way to remember the picture taken at any particular location? What do you think?
**To know more about the project, follow this link:
Simple AI robot
If you are looking for some basic ESP32 projects for image processing, you must start with this one. This project will guide you in building a simple robot that can detect and track objects.
You can control the robot using a smartphone or run it in an autonomous mode. Moreover, the requirements for this project are not much. All you need is:
1:120 DC geared motors x2
ESP32-CAM module
L298N motor driver
Wheels x2
Ball castor wheel x1
Some ice cream sticks
Cardboard
Power bank
And that's it. You now have your first AI robot in front of you. What further modifications can you add? Tell us in the comment section below.
**To know more about the project, follow this link:
Portable Wireless touch remote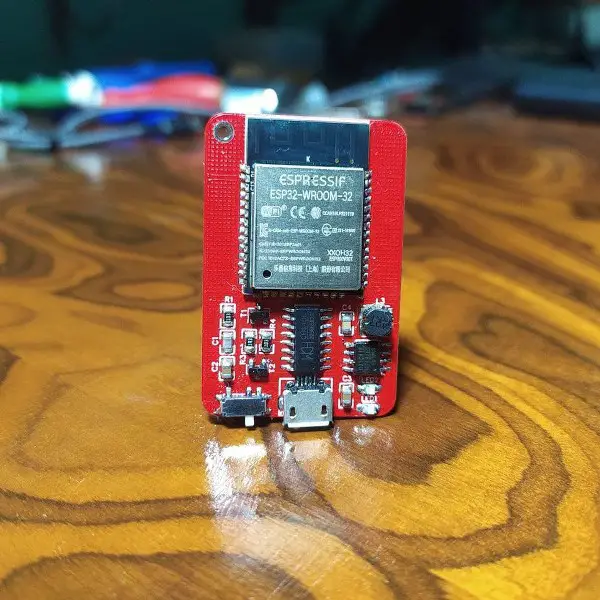 ESP32 comes with ten capacitive touch GPIOs. These pins can detect electrical signals. For example, it can respond to human touch and give output depending on the electrical charge on the finger.
Hence, you can use this feature to make ESP32 a mouse for your PC, a remote for your smartphone camera, or a switch to use as a home automation device.
**To know more about the project, follow this link:
Cafeino: The Barista Robot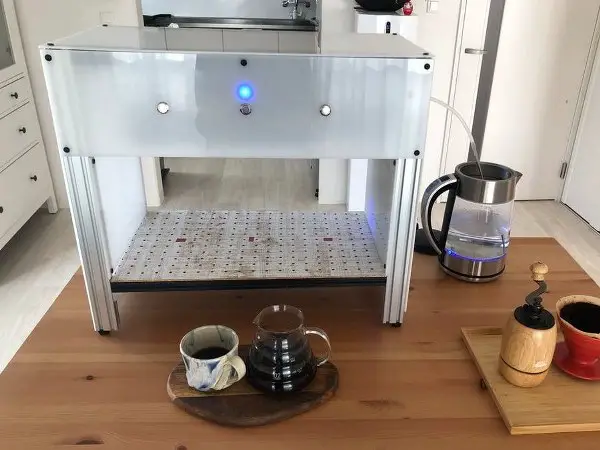 If you are a coffee lover and want freshly brewed coffee anytime you want, then try the Barista robot. This robot makes high-end artisanal coffee (coffee made traditionally by a skilled person). Now, you might think, how a machine can do that. Right?
So, the answer is that Cafeino mimics the hand pouring technique of a skilled human barista. It has three brewing stations, and you can customize the brewing recipes like:
Customizing the brewing and resting time
Water quantity
Hand pouring pattern used
Or add any new brewing step
And all this, with just a web app. So, with the Barista robot, make a cup of freshly brewed coffee according to your taste.
**To know more about the project, follow this link:
Macro keypad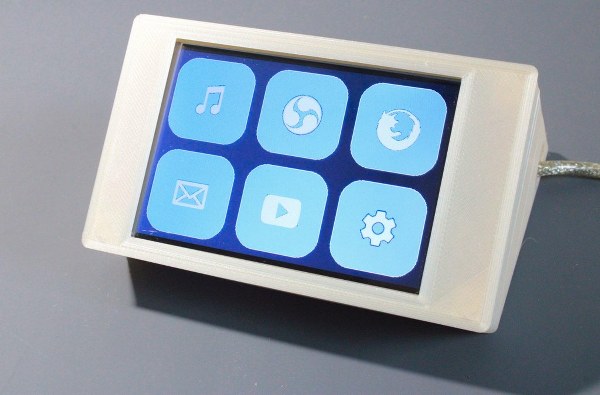 In computing, using hotkeys/ macros is a great way to save time and speed up the workflow. Now, whether it be video editing or playing games, these shortcuts are a must. But, if you look for a dedicated macro keypad for this on the web, you might change your mind as the cost associated with it is too high.
So, what can you do? Well, use this project, FreeTouchDeck, and save a fortune. All it uses is an ESP32 and a 3.5″ touch screen.
FreeTouchDesk allows you to customize menus, buttons, logos, and colors. You can even create buttons and upload them using the configurator (A Webpage hosted on ESP32).
**To know more about the project, follow this link:
Wi-Fi remote with TFT display
It is a tiny remote that uses an ESP32 Pico D4. The ultra-small size of ESP32 Pico D4 and low-energy consumption gives it an additional advantage for low-spaced applications. A TFT display (160×80 pixels) on the remote gives it a fabulous look. It becomes helpful to visualize GIFs, display temperature and humidity readings, etc.
The board has an additional feature of Wi-Fi and Bluetooth, which opens the door to many IoT applications.
**To know more about the project, follow this link:
Discord security camera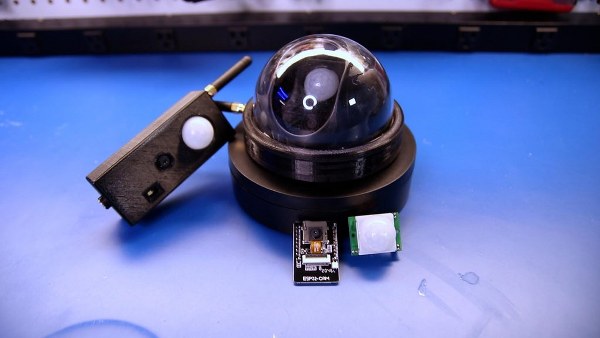 A PIR, or Passive Infrared Sensor, detects the infrared radiation in the surrounding environment. Inside it lies a pair of pyroelectric sensors. So, when someone enters the vicinity of the sensor, a signal difference occurs between the two pyroelectric sensors. Thus, the sensor engages and notifies us by sending a message or triggering an alarm.
This security camera uses a PIR sensor and an ESP32-CAM. As the sensor detects any movement, The ESP32-CAM takes a picture of the intruder and post it to a Discord channel.
So, isn't it a clever way to get notified of the intruders? What do you think?
**To know more about the project, follow this link:
ESP32 Handheld Game console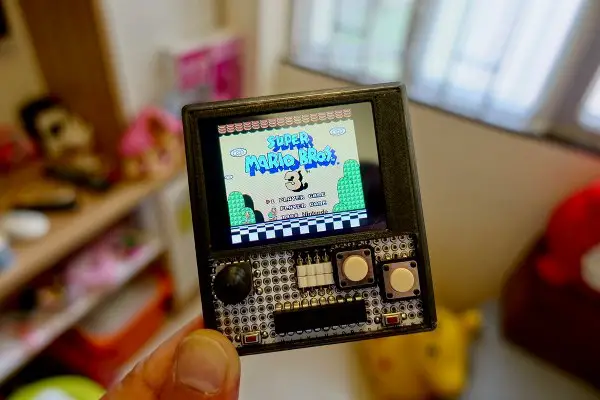 With a 2.4″ LCD and a 454262 LiPo battery, you can create a handheld game console that can run your favorite games. Although the resolution is 320×240, the experience it gives during the gameplay is fantastic.
The console requires 2 PCBs.
One 0.4mm thick to support the display.
One 1.2mm thick for an I2C gamepad.
**To know more about the project, follow this link:
So, which among the following ESP32 projects was your favorite? Tell us in the comment section below. If you have any good ESP32 projects with you, do share them with us.